By ECI | Tuesday, September 06, 2022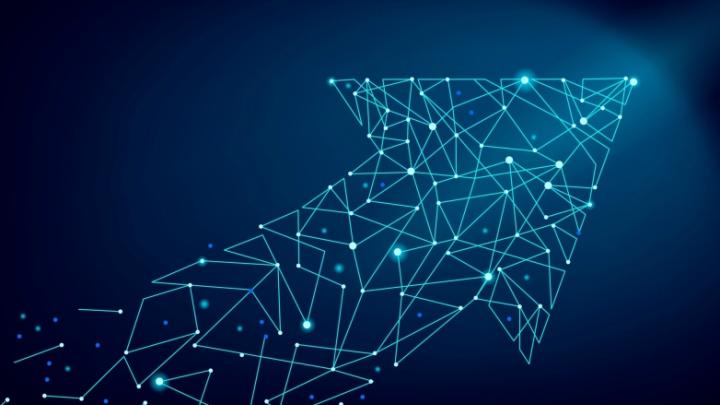 Managed services providers (MSPs) within the financial services sector are experiencing industry consolidation. What does that mean for firms that depend on their solutions? In this informative interview, ECI CEO David Andrade offers insights on how MSP consolidation can benefit your firm – and what to look for in an effective MSP.

Question: There have been a number of mergers and acquisitions among managed service providers (MSPs). What's driving this market consolidation?

David Andrade: The leading MSPs are taking strategic action to not just increase market share, but also acquire new capabilities for a more robust service offering. In addition, MSPs tend to be predictable, high margin businesses with a recurring revenue stream, making them attractive to private equity, and these firms have sought consolidation.

MSPs can acquire capabilities faster than they can build them out internally. Ultimately that's good for clients, because it means their provider can offer new services and scalability. Of course, integration of the acquired business needs to be conducted thoughtfully so that clients gain the largest benefit.

Q: What steps should an acquiring MSP take to smooth the integration?

Andrade: The most important factor is to have a clear strategy and stick with it. You can't be distracted by competing priorities that will undermine the outcomes.

Then you need to commit to steady, ongoing integration at every level. Make sure the back office is integrated. Make sure the systems are integrated. Make sure the people are integrated. And only then, once those company-wide integrations are complete, can you start consolidating and integrating the clients themselves – that's what ensures that clients of both merged organizations reap the benefits.

Q: The pandemic has changed the ways firms work – for example, driving a hybrid work model. Can MSP consolidation help?

Andrade: Absolutely, but it depends on the technology platform of the MSP. An MSP with a solid technology platform can integrate an acquired firm more effectively. It can easily incorporate new capabilities, rather than always having to build it out internally. Investment firms supported by an MSP with a robust, consistent technology platform will be at an advantage.

In terms of how the pandemic has affected business models, investment firms increasingly rely on MSPs for technology services – for instance, augmenting their cybersecurity teams or offloading cybersecurity altogether. That can be highly effective in supporting a hybrid work model, for example.

Q: Is the current economic climate also driving investment firms to look to managed services?

Andrade: It is. We saw this in 2008, as well. Firms needed to limit their headcount to reduce costs. But they didn't want to cut revenue-generating employees. It made perfect sense to outsource IT infrastructure and capabilities because it gave them competitive advantage. And that's exactly what we're seeing today.

Q: As the industry consolidates, will the smaller MSPs be able to compete?

Andrade: They're likely to struggle, in part because they won't be able to offer the right breadth of services or the right scale.

Financial services companies need to keep pace with faster and faster technology change, and they need to do that on a geographically wider scale. The smaller MSPs won't be able to keep up with that. Firms will look to larger, more established MSPs that can meet their needs for innovation and growth.

The managed services industry is no longer about simply keeping the infrastructure running. Firms are increasingly expecting MSPs to go "beyond lights on" and help them adapt to market changes and run their business more effectively.

Q: So, if your MSP isn't supporting your goals for transformation and growth, you're not getting the full value of managed services.

Andrade: Exactly. That's why ECI has made a strategic investment in enabling digital transformation. Once a firm is on our technology platform, we can help it become a more effective business. And that's what our clients are looking for. In the past, we collaborated primarily with CIOs and CTOs. Today, CFOs and CEOs are increasingly interested in the services we provide. That's a reflection of the strategic nature of managed services.

Q: The SEC has proposed new rules for cybersecurity risk management. To comply, will investment firms depend more on MSPs to take ownership of protecting against data breaches?

Andrade: Absolutely. And that's another reason MSP consolidation will benefit clients. In response to the SEC rules, investment firms will need to conduct much more thorough due diligence of their services providers. As a result, they'll seek to reduce the number of vendors they're working with. And they'll want to be sure they're collaborating with an MSP that can deliver a broad range of services, so they don't have to cobble together piecemeal solutions from multiple providers.

Q: Recent IDC research shows that investment firms increasingly rely on an MSP for cybersecurity. Are they merely augmenting internal capability, or are they fully outsourcing cybersecurity?

Andrade: We're seeing consistently that firms want to run leaner and outsource more. A primary reason is that the pace of technology change is simply too fast for firms to keep up with. It makes more sense for them to focus on their core business and on serving customers rather than on the technology that enables them to do that. So, they'll increasingly look to MSPs.

One thing I hear a lot from clients is that they want technology expertise, and they want transparency. They want to know we not only understand how to deploy the technology, but also understand how to apply it to meet their unique needs and make their business better. They want to feel confident that we always have their back.