By ECI | Thursday, May 11, 2023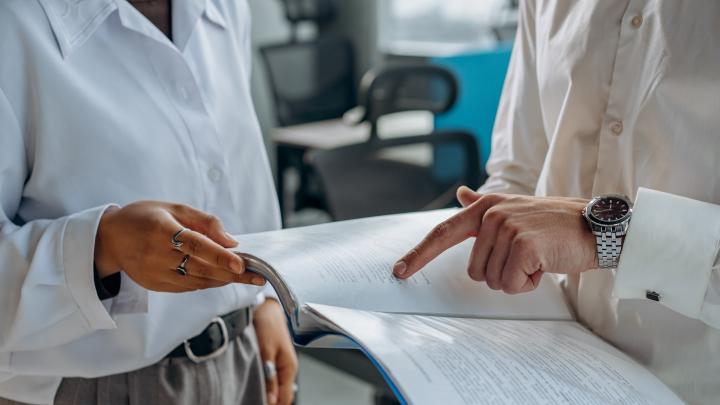 The concept of 100% compliance can sound too good to be true – more a North Star principle than a goal that is actually attainable. But with the right approach, 100% compliance can truly be achieved. The key is to understand the rules, and how to optimally apply these rules in your organization.
Achieving 100% Compliance Starts with Understanding the Rules 
Remember that regulatory compliance is about adhering to standards that were created by people – assessment, rulemaking and enforcement professionals working on behalf of the regulatory agencies that employ them. In that sense, 100% compliance is not unlike a well-prepared student getting a perfect score on the SAT, or a gymnast scoring a perfect 10 from a panel of Olympic judges.
As with acing the SAT or earning a perfect 10 in the Olympics, the requirements for perfection in cybersecurity compliance may be demanding, but they're not abstract. The standards for 100% compliance are specific, measurable and – with the right preparation and approach – 100% achievable.  And just as with the academic or sports analogy, achieving 100% compliance starts with knowing the rules and standards you'll be judged against.
For financial firms, the gold standard is the Security and Exchange Commission's framework for cybersecurity management, established by the SEC's Division of Examinations – previously known as the Office of Compliance Inspections and Examinations (OCIE). Getting to 100% requires mastery of compliance efforts across each of the SEC's seven focus areas: Access Rights and Controls, Data Loss Prevention, Mobile Security, Incident Response and Resiliency, Vendor Management and Training and Awareness.
Keep in mind that the SEC is just one of several agencies in the U.S., and there are many other rulemaking bodies in the U.S. and globally that may have jurisdiction over a financial firm's operation – including GDPR in the EU, the UK's Cyber Essentials and multiple security rules in Hong Kong. But like the Olympics, the SEC's framework is among the most rigorous in the financial industry.
Implementing 100% Compliance
Achieving 100% compliance can be daunting, but with the right partner and approach, it is possible. As a seasoned partner with 25 years of experience, ECI guides organizations towards 100% compliance by providing a Governance, Risk and Compliance program tailored to each firm's unique needs to address all seven SEC focus areas, as well as the NIST Cybersecurity Framework.
ECI's platform aligns not only with the SEC but also with other regulatory bodies globally, giving organizations the confidence that they can meet any standard for regulatory compliance. With more than two decades of experience in the industry, ECI has invested and positioned its core cloud and cyber platforms to meet all of a financial firm's business needs, regardless of the regulations they're governed by.
ECI has long been at the forefront of guiding organizations on SEC compliance as the agency continues to evolve its rules. Organizations that need assistance determining where to begin can refer to ECI's recent posts recapping their webinar on evolving SEC regulations or schedule a meeting to discuss how ECI can help them achieve 100% regulatory compliance.
At the end of the day, regulatory compliance is about adhering to standards and achieving 100% compliance requires mastery of compliance efforts across all areas. By working with a partner like ECI, organizations can implement the necessary measures to achieve 100% compliance and stay ahead of changing regulations.