By ECI | Tuesday, November 29, 2022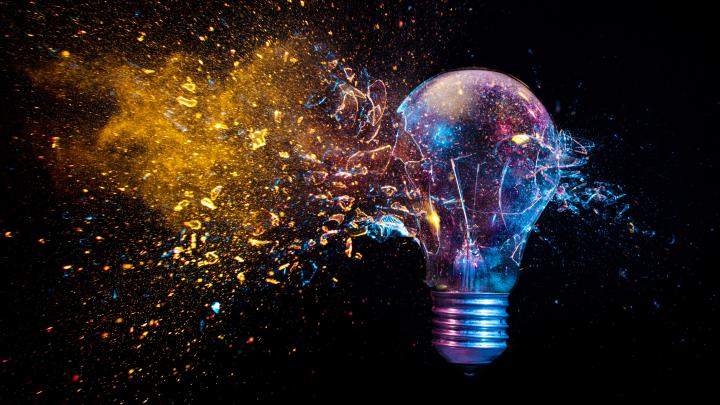 The financial services industry has had a reputation for conservative business practices and resistance to change. But market forces like Big Tech disruptors and born-in-the-cloud fintechs have changed that calculus.

Today, your firm needs to respond quickly to new customer demands and stay one step ahead of aggressive rivals. And if your business is like many, these competitive realities have you looking closely at how to drive innovation in your organization.

But innovation is about much more than just coming up with a one-off business model. Innovation must be embedded in your DNA. It needs to be repeatable and renewable. And in today's digital business landscape, it has to be technology-driven.

To leverage innovation as a competitive weapon and market differentiator, you need a technology platform that equips you to:
Empower employees to do their best work.
Drive a culture of innovation throughout your firm.
Leverage data for new intellectual property (IP).
Accelerate time to market with new products and services.
Manage new business models and ways of working.

Here's how to enable and act on your business's innovation goals – and how to achieve a technology platform that can transform innovation from a competitive deficit into your firm's greatest strength.
 
Identifying Gaps, Making a Business Case

Your innovation journey begins with identifying the delta between where your business is today and where it needs to be going forward. Some of those gaps will be in your ability to respond to market pressures. Some will be in the technology that enables those responses.

Maybe you're not getting the data insights you require. You might not be uncovering new market developments or customer aspirations. Perhaps you're not delivering the experiences you know customers expect. Or, you're not getting to market with new products and services ahead of your competitors. These challenges are clear indicators of innovation gaps.

Next, identify opportunities and use cases for innovation. That might include empowering teams with cloud-based data and tools that make them more productive. It could be engaging employees with low-code/no-code (LCNC) application development capabilities. It could involve collaboration tools that ensure your hybrid workforce is driving toward the same goals. Most likely it will involve applying advanced analytics and artificial intelligence (AI) to make the most of your data.

Finally, you need to build a valid business case for your innovation platform. Innovation isn't about cool technology. Neither is a cloud-based infrastructure. Rather, innovation and technology should support your business goals and propel your business forward.

For instance, what would be the business value of democratizing data, creating a single source of data truth, and leveraging data science to create new IP? Making a business case can point you to the action items that will remove obstacles to innovation and move your innovation strategy forward.

Finally, include in your business case the risks of not taking action – of sticking with legacy infrastructure and existing ways of working. Can you afford to sit pat while nimbler firms up their competitive ante?
 
Building an Innovation Enterprise

Technology has long been viewed as a foundational means of making innovation faster, simpler, and consumable throughout the organization. Traditionally that has required spinning up new servers, setting up SQL Server databases, fielding data scientists to launch data projects, and so on. This cumbersome approach creates a high barrier to entry.

A more effective strategy to is to leverage a public cloud service as an innovation platform. At most firms, on-premises infrastructure has reached end of life. Legacy systems simply can't deliver the data visibility and analytics capabilities built into cloud-native solutions. In contrast, a model built around public cloud such as Microsoft Azure or AWS gives you an OpEx approach to accessing the latest software-as-a-service (SaaS) functionality.

In fact, progressively building your innovation capability over time is smart strategy. A big-bang approach to cloud migrations risks user resistance and business disruption. Rather, you should migrate to cloud-based applications, data, and collaboration in a planned, stepwise fashion that reflects your risk and cost profile. That said, the cloud will enable you to flexibly upgrade business models and rapidly prototype, develop, and deploy new services.
 
Protecting Your Innovation IP

Although cybersecurity might not seem central to innovation, effective cyber safeguards are essential. When data is your IP, you need the vulnerability assessments, access controls, cloud configurations, security information and event management (SIEM), and other defense layers to protect against breaches and ensure compliance.

Most firms lack the skill sets and experience to manage cloud migrations, implement security controls, and establish a safe, scalable innovation platform. It makes more sense to focus on your core competencies while working with a trusted IT advisor for managed infrastructure and security services.

Seek out a provider that has rich experience in the financial services industry. In particular, look for an advisor that can draw a direct line between the technology services it recommends and the business outcomes it will help you achieve.

After all, innovation is less about the enabling technology and more about how you'll win in tomorrow's marketplace. The goal of your cloud investments should be to make your business future-ready. Being future-ready means you have the innovation platform to continually identify emerging opportunities, develop and deploy targeted new products and services, and profitably grow your business.